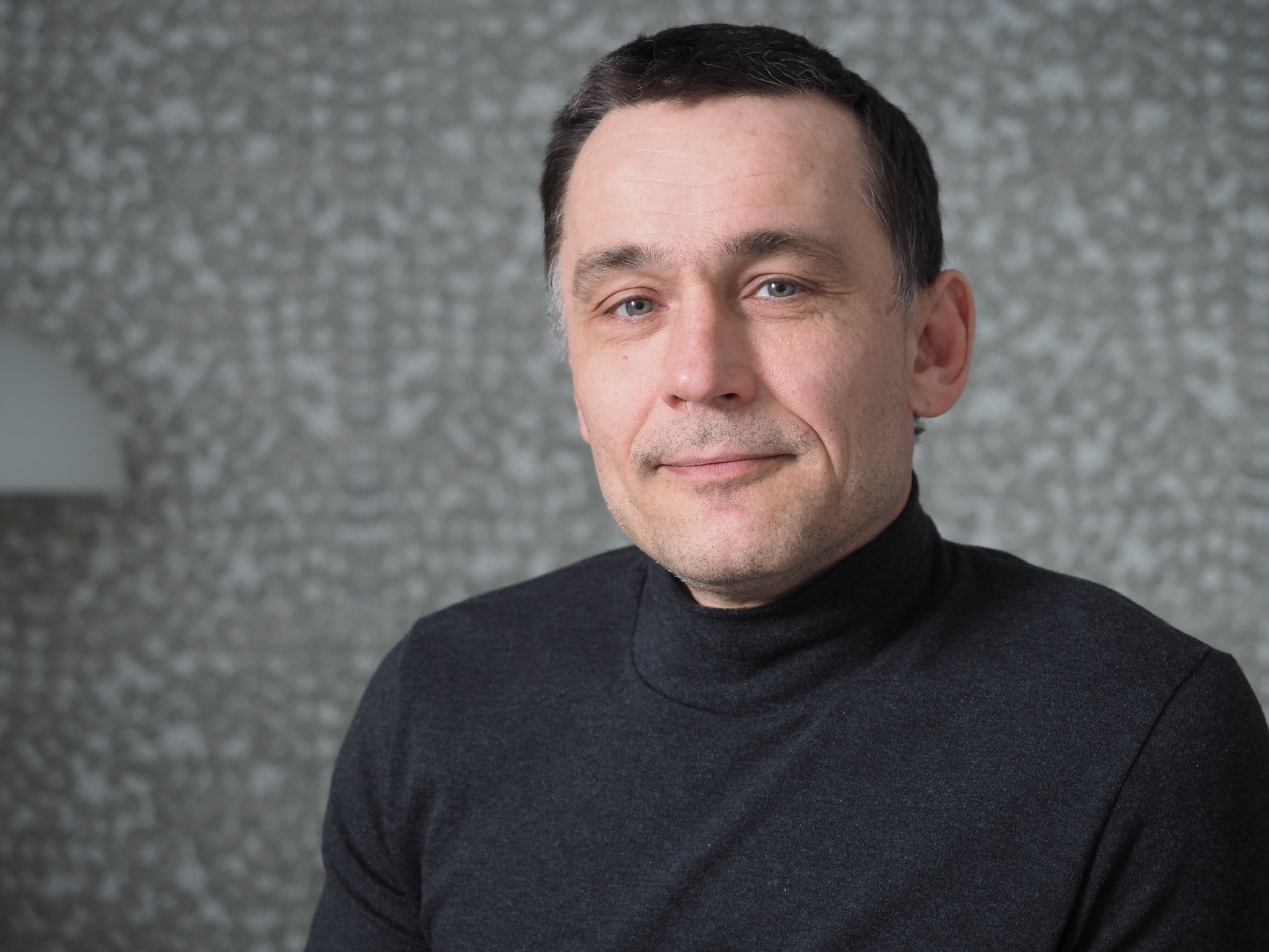 Antti Koivisto – a remote worker at Tornio and a victim of cute hedgehogs
Antti Koivisto is a seasoned Senior Architect working remotely at Siili since last October, when he fell victim to Siili's recruitment campaign with Mauno the hedgehog.
"Siili seemed like a good choice for me, small enough to maintain a low level of bureaucracy but grown-up enough to be a serious contender in the market," Antti says.
Antti is working for Siili's Oulu site, but he lives in Tornio.
"I've worked with distributed, international teams and clients for most of my career, so I didn't really consider not having a permanent office in the same city I live in as an issue.
"Despite having physical distance to his team, maintaining a team spirit is still very much possible.
"Remote or not, I think it is generally important to maintain a low threshold to contact people at work, as that is kind of the basic idea of a community – you do not need to figure out everything by yourself. I also like to throw out ideas to acid test them with my colleagues, and I think most of them still answer to my seemingly endless IMs", Antti jokes.
Tero Siironen – a remote worker at Kokkola and a 3D printer enthusiast
Tero Siironen is a Full-Stack Developer with an extensive Siili history of seven years.

"I met Siili people at a matchmaking event and got good vibes, so I joined Siili Oulu in December 2013", Tero says.
Tero is originally from Kokkola, and when his family decided to move from Oulu back to Kokkola, it was like getting back home.

"Originally the thought was that I might consider looking for a local position here in Kokkola after couple of years, but I've found this arrangement with Siili working so well that I haven't really even considered changing jobs."

Siili's active hobby clubs, functioning especially on Slack, are one of the reasons why Tero likes it at Siili.

"I've been active e.g. in retro gaming and 3D modelling/printing, and on the club Slack channels you can share your findings and hobby projects to your colleagues. Being active on Slack keeps you connected to your colleagues, and during the last year the online community has been more active than ever before. The best thing working for Siili are the co-workers and the community, even though I see them relatively seldomly compared to many others", Tero tells.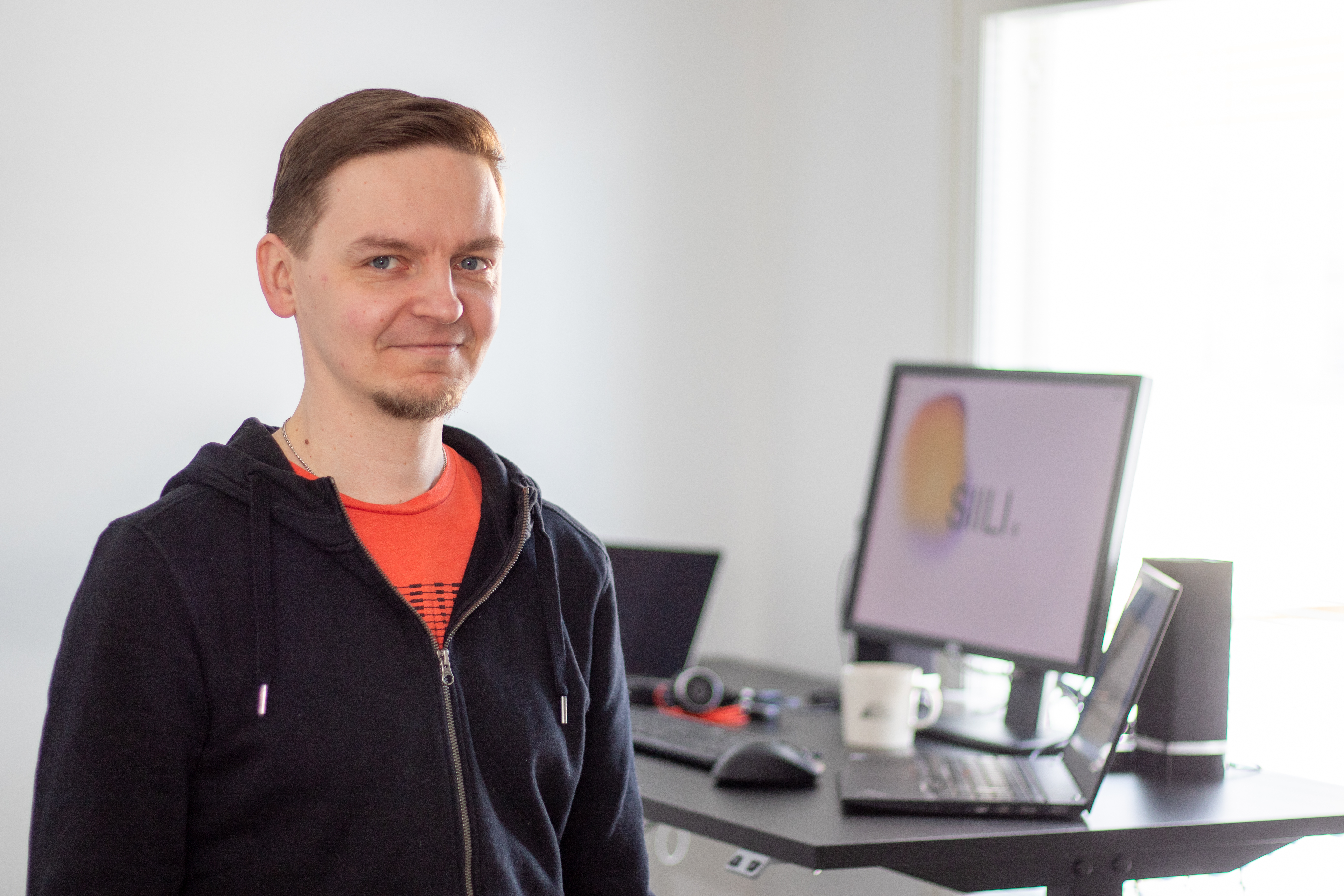 What Does Siili Have In Store For You?
This is what we promise to all our employees!
Work for impact and meaning
We work to MAKE IT REAL. This means helping our customers to find out what is essential and then building it. Less powerpoints and unexecuted plans, more concrete outcomes and valuable, working digital services. We are here to improve and to make impact.
Alternative careers to choose from
At SIILI you can progress both horizontally and vertically. You can focus to master a certain skillset or become more of an all-around digital generalist. There are options to grow to lead people and even incubate a new unit/company out of your aspirations.
Work to learn
In an ever-evolving craft of digitalization the only option is to evolve along. We make sure you get to work with people who drive your development, you reach those certificates needed and that your value as a professional increases while working with us.
You are the most important thing
Although there are quite many of us, we are interested especially in you. It is our responsibility to offer you help, leadership, inspiration and healthcare, so you can concentrate on your work creating value for
the customer.
Born multi-disciplinary, diverse & international
With us you get surrounded by the people from all fields of digital development – here at SIILI data, design, dev and continuous improvement team up for the customer. Every day we are a more global company in terms of locations, diversity and skillset.
A responsible choice
In 2020 we planted more than 31 000 saplings to make all our employees carbon neutral. We'll continue doing it this year. For us, responsibility is concrete actions, not Instagram screens painted black. By choosing to work with us you choose to join a bit more sustainable parade.